Regular price
$74.00 USD
Sale price
$74.00 USD
Unit price
per
Sale
Sold out
Elevate your well-being with Super Omega fish oil, a powerhouse of health benefits. Our natural enzymatically enhanced MaxSimil® monoglyceride fish oil ensures three times greater absorption of EPA and DHA compared to standard fish oil supplements.
Experience improved cardiovascular health, cognitive function, and stable glucose metabolism while harnessing the anti-inflammatory prowess of pro-resolving lipid mediators like resolvins and protectins.
View full details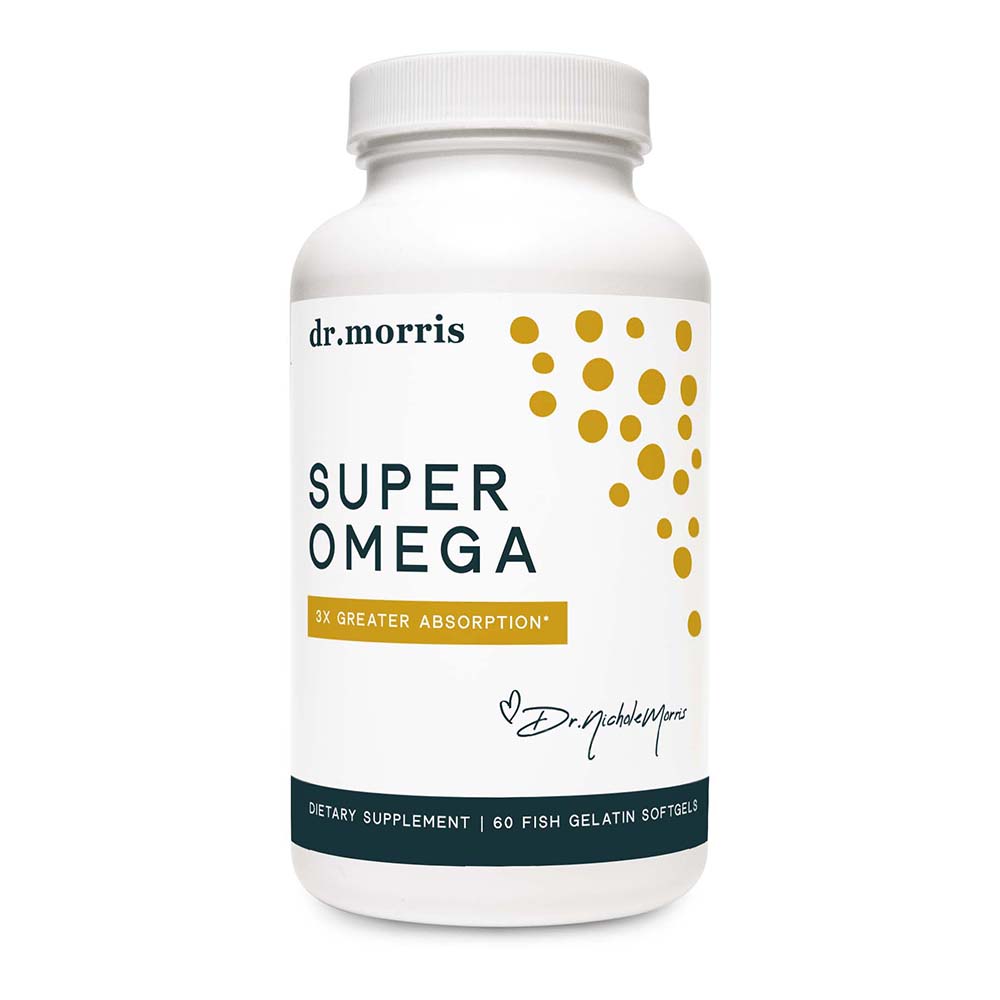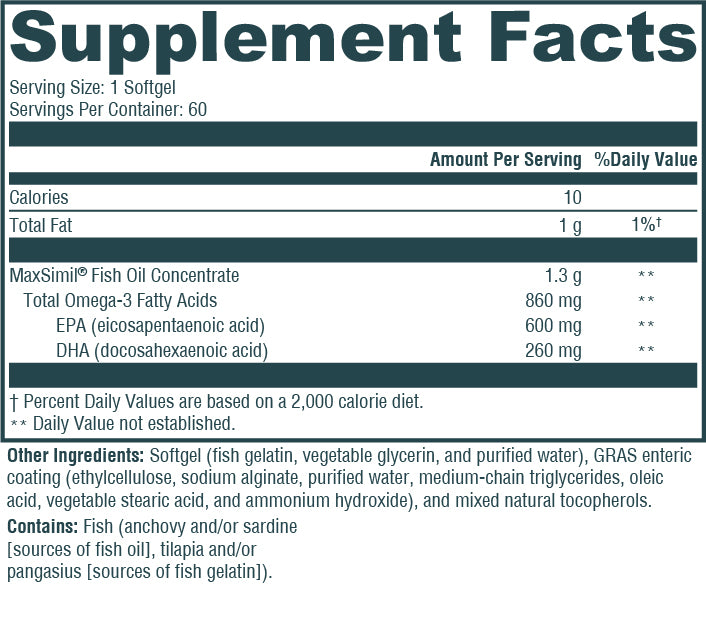 Get To Know Super Omega
How to Use

Take one softgel daily, or use as directed by your healthcare practitioner.

Consult your healthcare practitioner prior to use. Individuals
taking blood thinners or other medication should discuss
potential interactions with their healthcare practitioner. Do not use if tamper seal is damaged.
Low/No Mercury (or fish burps!)
Do you have any idea how hard it is to find an Omega-3 supplement that is approved and safe for pregnant women, much less one that doesn't give you gross fishy burps all day?
(It's impossible… until now!)
The relief I have to know I'm growing a healthy brain for my baby, while also not having to worry about high mercury content or gross reflux of fish all day is invaluable.
Thank you for this formation! Five stars all day.
Dr. Morris Approved
Science Backed

High-Quality Ingredients

No Artificial Ingredients

Made in the USA

GMP Certified

Free of 5 Common Allergens

GMO Free

Third Party Tested